If you're even the slightest bit interested in fashion and have been on the twittersphere the past few days, then you'll know that River Island have unveiled a
brand new collection
for their high street stores - from none other than the stylish and talented
Rihanna
!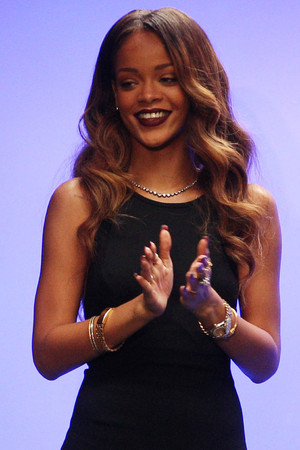 When I first heard that one of my favourite singers would be working with one of my favourite fashion stores, I immediately got excited and have been anticipated to see the star's designs.
Rihanna has been a huge style and beauty icon for me for quite some time - I've always admired her vibrant, daring taste in fashion, and her ever-changing hairstyles have never failed to impress me (why can't
our
hair by gorgeous 24/7?!).
Her range has plenty of diversity for Spring 2013 - from denim's, bold prints, colour-popping yellows and daring dark shades - it's clear these pieces have been designed with inspiration from Rihanna's own wardrobe. See images below for just a taster of designs from the collection that will be available to buy in store and online from March 5th.
Since their release, the choice of designs in this collection have so far caused quite a controversy (it's easy to see why!). Rihanna has been famous for her revealing, risky outfits on and off stage since the beginning of her career, but upon the unveiling of her Spring collection for the popular and well-loved fashion chain River Island, it's evident that the designs haven't appealed to everyone's tastes. Comments on the River Island website revealing the worldwide singer's collection haven't been in her favour, as readers express their distaste to the "trashy and unclassy" outfits. I can't help but agree with some of the reader's comments - the 'grunge' style is one thing, but what woman wants to be seen in what looks like fishnet rags revealing a bit too much nipple?
I'm hoping for Rihanna's sake that she comes back with a more promising collection for the future, or at least some of the pieces sell well - I don't mind some of the designs, the side-split black dress for instance is beautiful and elegant (with some sort of bra on!) but, despite this collection not getting a good reception, you can't deny that Rihanna has frocked some pretty impressive outfits over the years - here are my ultimate favourites!
Annual Grammy Awards 2013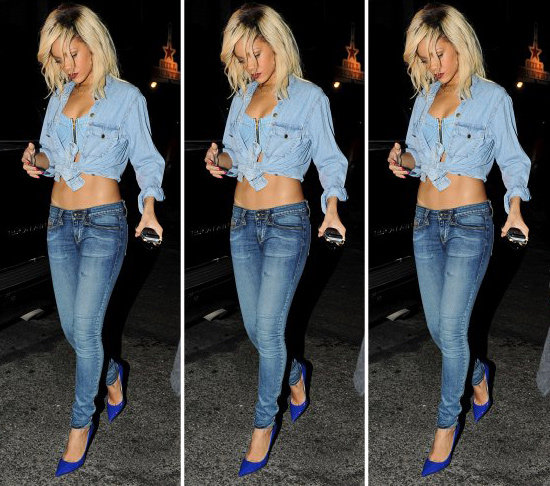 What's your thoughts on Rihanna for River Island?
Emily
x